On Monday, May 12, 2014, over one thousand leaders from across Minnesota, North Dakota, South Dakota, and 23 Native nations descended on the Guthrie Theater for a day of inspiring talks, engaging speakers, and interactive activities all centered on inspiring, equipping and connecting leaders for success.
If you missed the event, or just want to relive the magic, keep reading.
Photos
Visit our #bushCON Flickr set for more great photos courtesy of RJL Photography.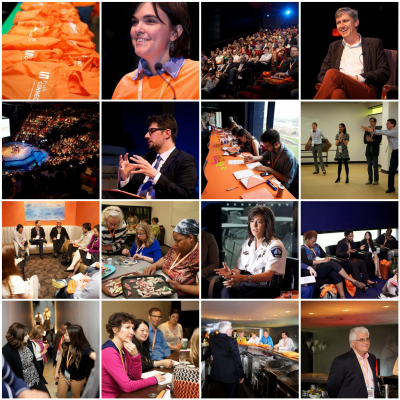 Videos
Were you desperately hoping to see Amy Webb show off her Google Glasses, or wanting to share Steven Johnson's thoughts on innovation with your organization? Well, you're in luck. Thanks to The UpTake, we posted videos of all the sessions from the Wurtele Thrust Stage on our YouTube channel.